Using creativity and collaboration to inspire young people to be changemakers
The Spinney Primary School, located in a village to the south of the City of Cambridge, is a small school with a big heart and big ambitions to improve outcomes for young people, not only in their own school but far beyond too. Elected an Ashoka Changemaker School in 2015, the school's focus on the power of the individual, and the power of collaboration, is demonstrating how positive partnerships can lead to new synergies that are a force for collective good.
The Spinney is a National Teaching School that champions the important role that arts, creativity and culture play in developing future proof, changemaker skills, such as communication, imagination, compassion and collaboration.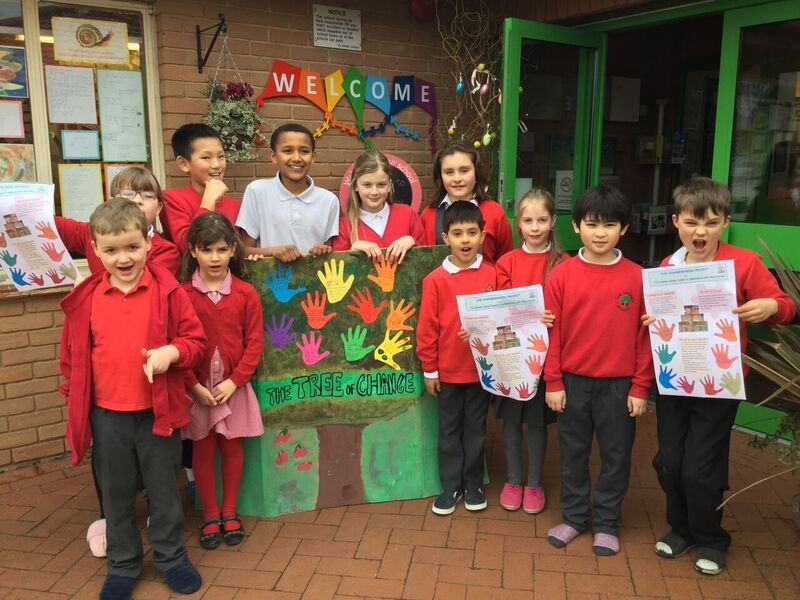 "I am passionate about the importance of Arts and Culture in education as a way to ensure children achieve highly not just in creative subjects, but also intellectually and academically," explains the Spinney's head teacher, Rachel Snape. "I absolutely believe in the power of arts, creativity and culture to transform children's lives, and I want as many children as possible to have access to creative opportunities."
Two years ago The Spinney initiated the idea of a co-constructed, county-wide "Big Read & Write" - a brilliant collaboration between Cambridge Literary Festival, Cambridgeshire County Council and the Kite Teaching School Alliance, of which the Spinney is the lead school. Held earlier this month, this year's Big Read & Write brought together more than 400 Year Five pupils from 11 schools across Cambridgeshire to Lady Mitchell Hall to hear award winning children's author Chris Priestley describe his career as a writer, and to inspire the children to participate in an exciting story writing competition. In order to ensure that no school was left behind and that as many children as possible were able to participate in the event, The Big Read & Write was also live-streamed simultaneously to Primary schools all across the county.
Virgin Unite, entrepreneur, Ashoka, Changemaker schools, Spinney2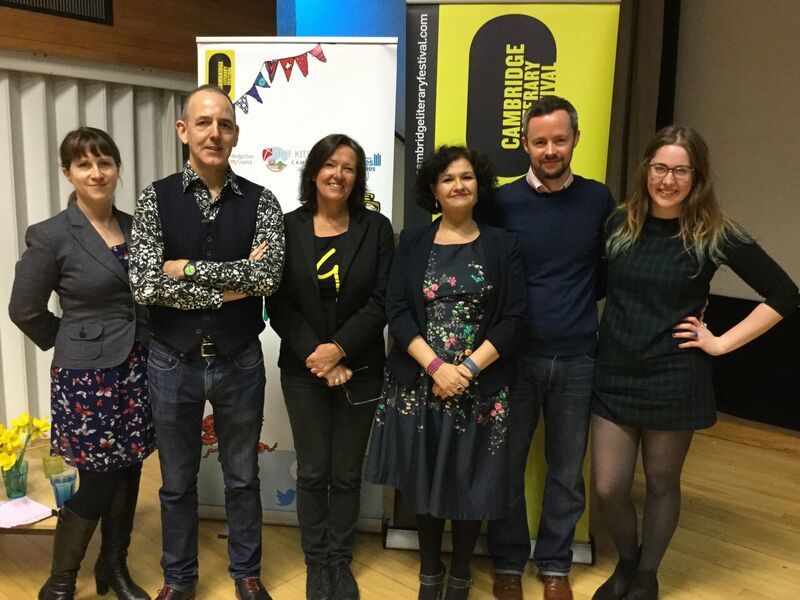 The Big Read & Write is part of a bigger project again devised by the Spinney called 'My Cambridge' in partnership with the City Council, The County Council, Cambridge Arts and Culture Leaders, and Norfolk and Norwich Festival Bridge. My Cambridge is a cultural educational partnership which aims to increase visibility of and access to high quality artistic, cultural and creative experiences for young people. It empowers young people to take the lead in developing their cultural lives, and to develop future-proof, sustainable life skills.
Through its thoughtful provision, which includes a wonderful Wild Wood, and the school's "local/global" creative and connected curriculum that educates the whole child, The Spinney encourages its pupils to use their creativity and imagination to be positive change makers. Pupils at the school recently completed a 'Changemakers Project', in collaboration with postgraduate student Elena Natale, where they explored how their actions as individuals have huge potential to impact on the world around them.
"We wanted to spread a message to adults that small actions makes ripples, and these ripples can make a big wave of change around the world and stop the bad and wrong things that we're doing," said one Year Six student, explaining the project.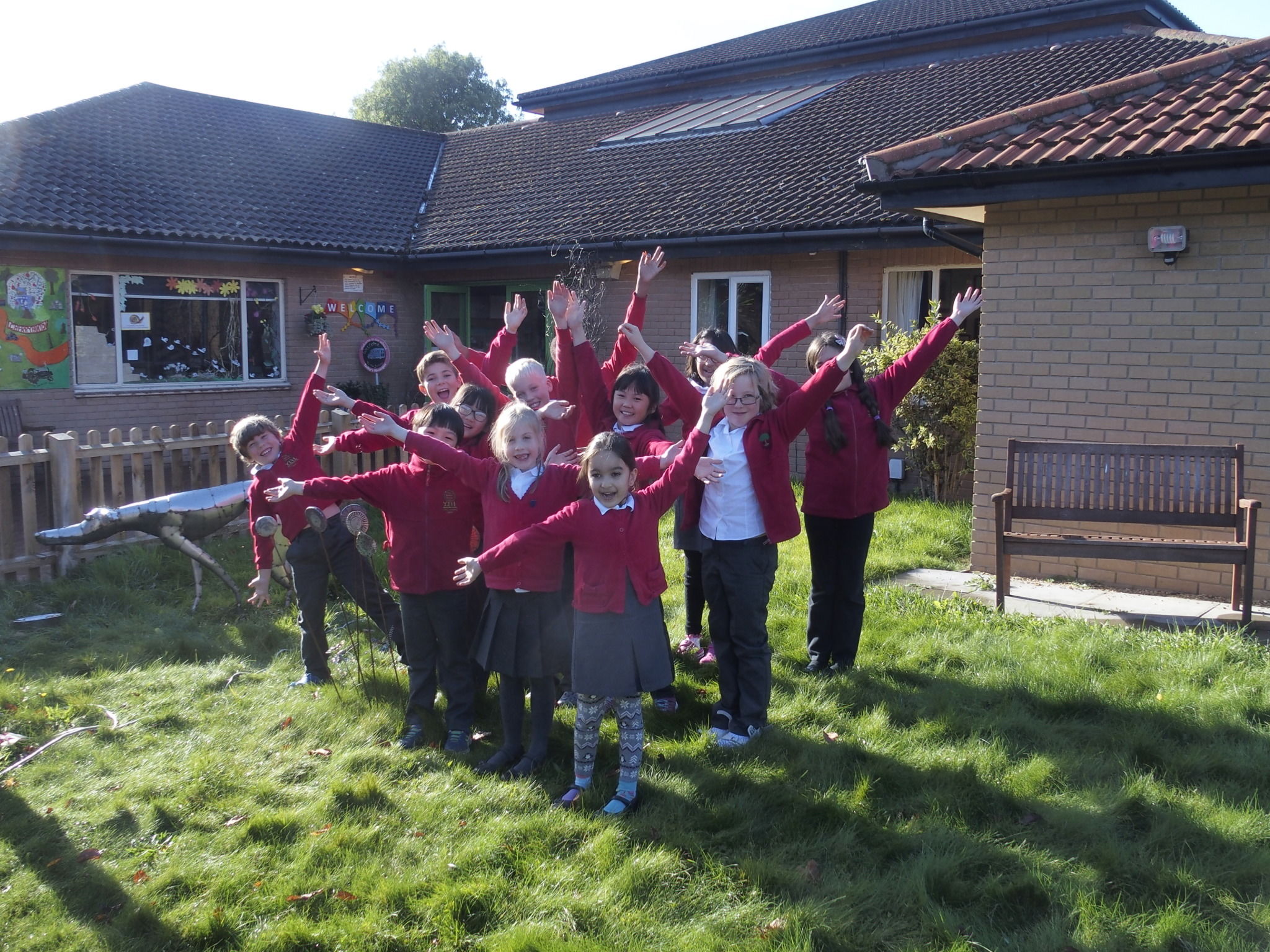 "We want to stop people fighting with each other and work together using team work and collaboration. Fighting and arguing is pointless and does lots of internal and external damage," said a Year Four pupil.
Pupils at the school have regular opportunities to put their changemaking skills into action. Recently the Spinney children wanted to do something to help other young people in less fortunate positions than themselves and decided to fundraise for Street Child United, a global charity that advocates for the rights of street children using the power of sports and the arts. The pupils rose over £500 for the charity through fundraising activities such as sponsored silences and bake sales.
Through collaboration and creativity, the Spinney is inspiring and empowering young children far beyond their school to be change-makers and to approach life as creative problem-solvers. They are advocating the power of young people to make a difference – as one Year Five pupil said: "If your children have an idea, listen to them. You never know, one day it might change the world!"
By Ellen Goodman, Ashoka UK. The Spinney Primary School was elected an Ashoka Changemaker School in 2015. Ashoka Changemaker Schools are disrupting education systems teaching skills from empathy to entrepreneurialism. For more information on the programme look here.
This article first appeared on Virgin.com on 21st March 2016.