A primary school for social entrepreneurs
From a Big Brother diary room, to hot air balloons, to camels, Victoria Park Academy is not your average primary school. In 2007, the school was failing and in the bottom one per cent of schools in England. Through the determination, creativity and resourcefulness of its pupils and teachers, The Academy is now a huge success story, and was awarded 'Outstanding' by Ofsted in 2011.
Following the NICER curriculum, Victoria Park Academy has embedded social entrepreneurship and core "changemaker skills", such as empathy, teamwork and creativity, throughout its curriculum. Encouraging the children to be independent and to take ownership of their learning is at the centre of the Academy's ethos. Talking to three Year 6 pupils, they confidently explained the Academy's "confusion to clarity" approach to learning.
The pupils are encouraged to adopt a healthy perspective of 'failure', and build resilience and problem-solving skills. One initiative is 'The Pit'. At the beginning of a class the students will be given a problem and challenged to figure it out by themselves – effectively 'thrown into the pit'. When asked whether this approach to learning was intimidating, the pupils said not. "It makes you prouder of your work because you've done it by yourself," they explained.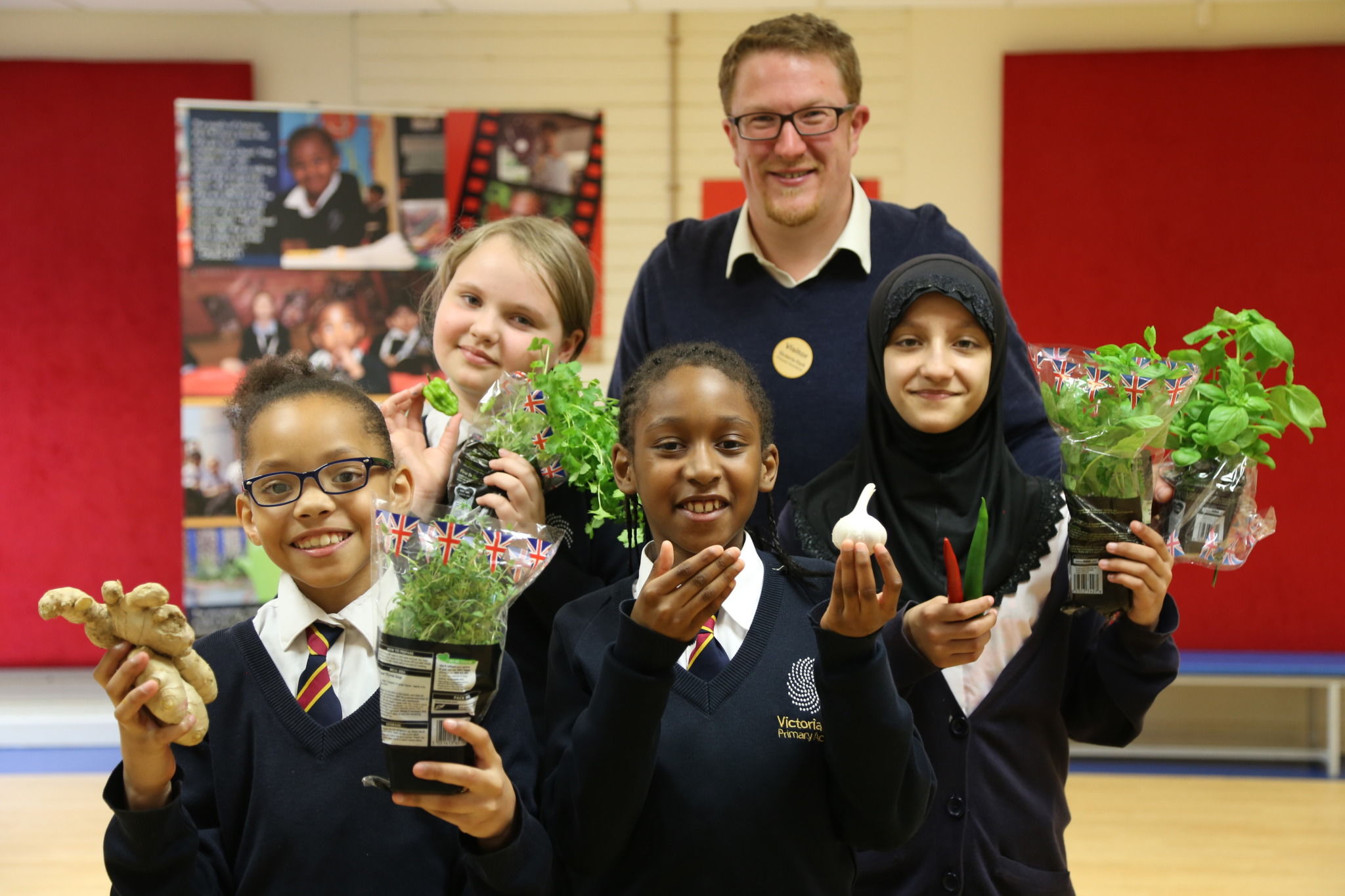 "It's fantastic how enthusiastic and confident the children are," says Amber Marshall, a parent governor at the school. "The children have such a sense of purpose and pride in their work."
Crucial to independent learning is the ability to self-reflect, which is where the Big Brother Diary Room idea is introduced – or 'the Shed' as it's known at the Academy. In the Shed, students record themselves discussing their progress, identifying their strengths and areas for improvement. With these videos, the students and teachers track their progress from reception through to Year 6.
The children are able to put their entrepreneurial skills into practice at the school's social enterprise, Ballot Street Spice. There are over 40 different languages spoken at Victoria Park Academy, and the school wanted a social enterprise that would reflect the school and local community's diversity. They chose spices because of their connection to social and cultural histories. Accompanied by Cocoso the Camel, pupils conducted market research with the local community, collecting information and stories on which spices residents in their local community use , and how. Recently, the pupils took part in a Dragon's Den-style pitching session of their ideas for new products to produce and sell at Ballot Street Spice.
To be a social entrepreneur, you have to care. Victoria Park Academy celebrates displays of empathy and compassion; under the "Caught U Caring" scheme, for example, when a person is "caught" caring for another, they're nominated and their name is displayed on a wall. "I'm happy when children leave the school more intelligent, but caring about adding value to their community and the world, these things are just as important," says Matthew Wynne, the deputy head and teacher of Year 6.
Victoria Park Academy embraces diversity to create a learning environment that is caring, inclusive and enriching for all. "A lot of children were coming to us with no experiences themselves so we had to put that into place," explains Head of School and lead changemaker Avnish Dhesi. The Academy's inventiveness and ingenuity ensures its pupils and the community have constant access to a wide range of exciting and varied opportunities.
Through unbounded creativity, Victoria Park Academy is revolutionising education and creating the next generation of entrepreneurial and socially-minded changemakers. It equips them with the skills they will need to thrive in the rapidly changing 21st century world - as Mr Wynne put it: "This school never stops, there's always something new coming in.
By Ellen Goodman, Ashoka UK. Victoria Park Academy was elected an Ashoka Changemaker School in 2014. Ashoka Changemaker Schools are disrupting education systems teaching skills from empathy to entrepreneurialism. For more information on the programme look here.
This article first appeared on Virgin.com on 15th February 2016